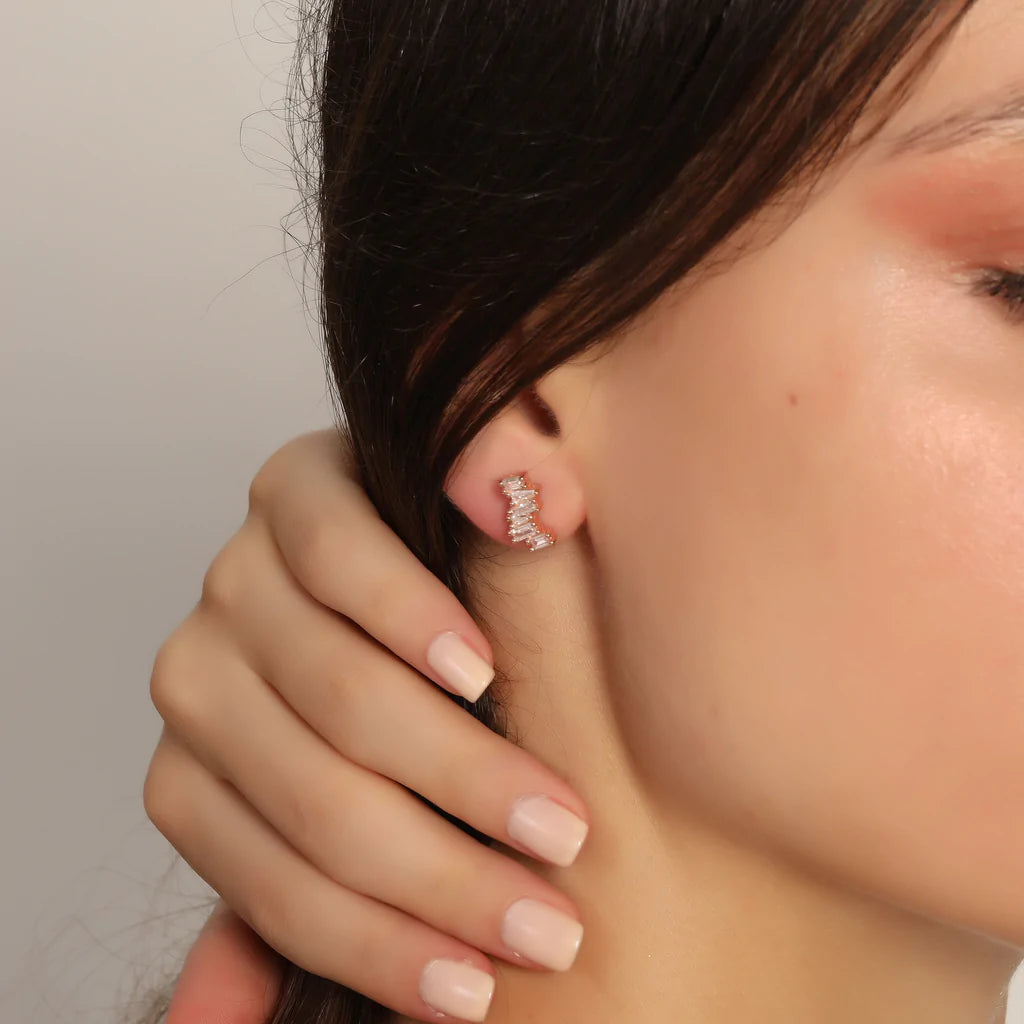 Baguette Zirconia Stud Earrings
925 Sterling Silver Trendy Xmeralda Jewellery
Jewellery Information
Plating 

18 CT

 

Gold Vermeil or Rhodium
Metal Sterling Silver
Type Handmade
Size-Stone Information
Jewellery Weight

2,31 gr



Jewellery Size

1,30 x 0,60 cm

Stone Type

 Cubic 

Zirconia

Hallmark 925
"Sparkling and Elegant"
These Baguette Zirconia Stud Earrings are the perfect way to add a touch of sparkle to your look. The baguette-cut zirconia stones catch the light beautifully, creating a glamorous and elegant look. These earrings are perfect for any occasion, from a night out to a special event.
"Hypoallergenic and Durable"
These earrings are crafted with hypoallergenic materials, making them suitable for sensitive skin. They are also made with high-quality materials, ensuring they are durable and long-lasting. You can wear them confidently, comfortably and enjoy the compliments.
"Timeless and Versatile"
The timeless design of these earrings makes them versatile and easy to pair with any outfit. Whether you're dressing up or dressing down, these earrings will add a touch of elegance to any look. The baguette shape is also a classic look that never goes out of style.