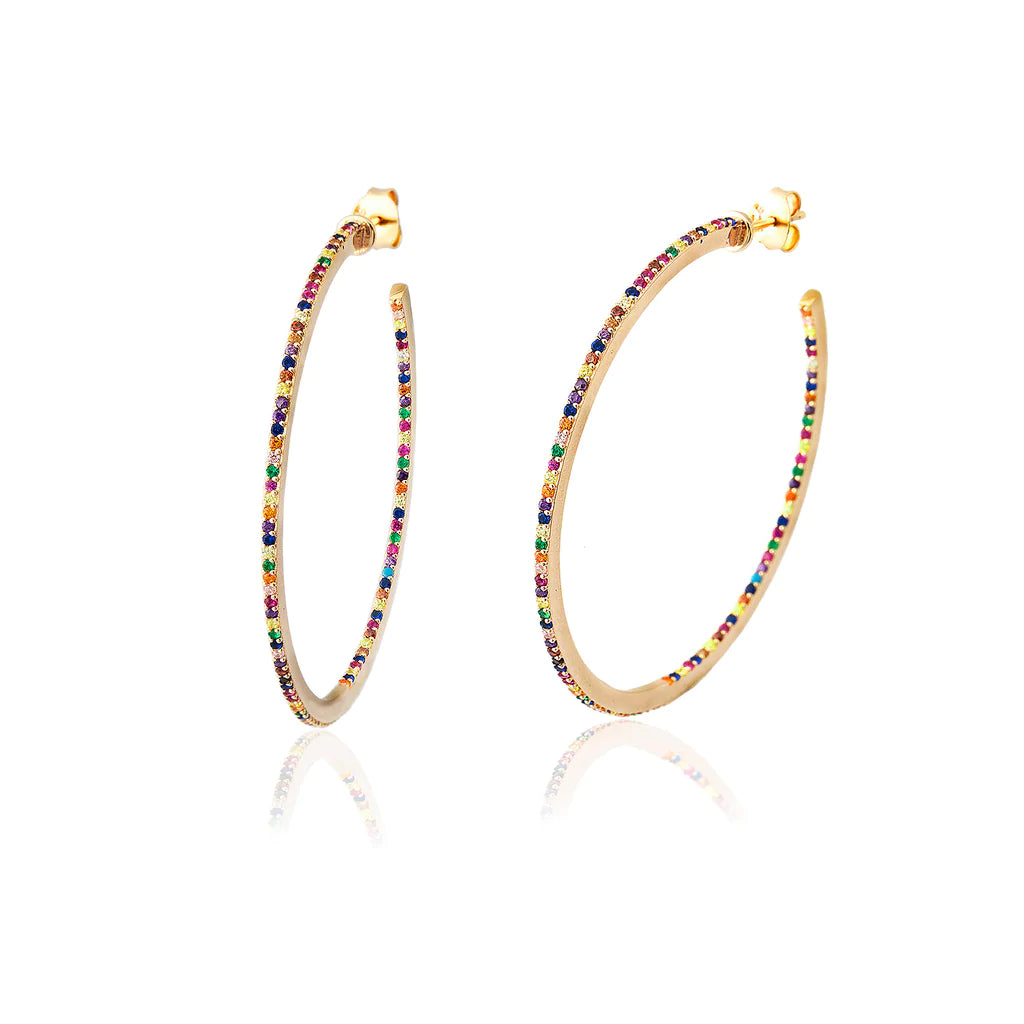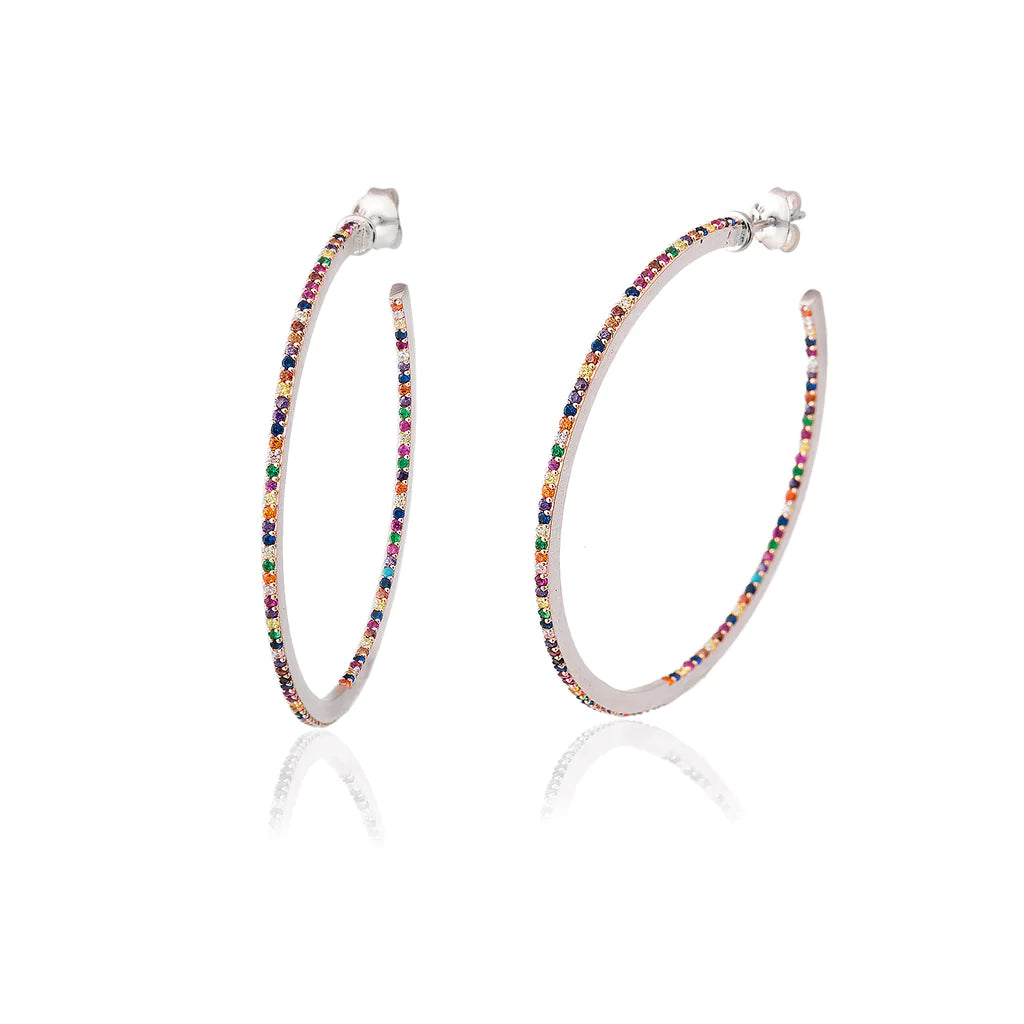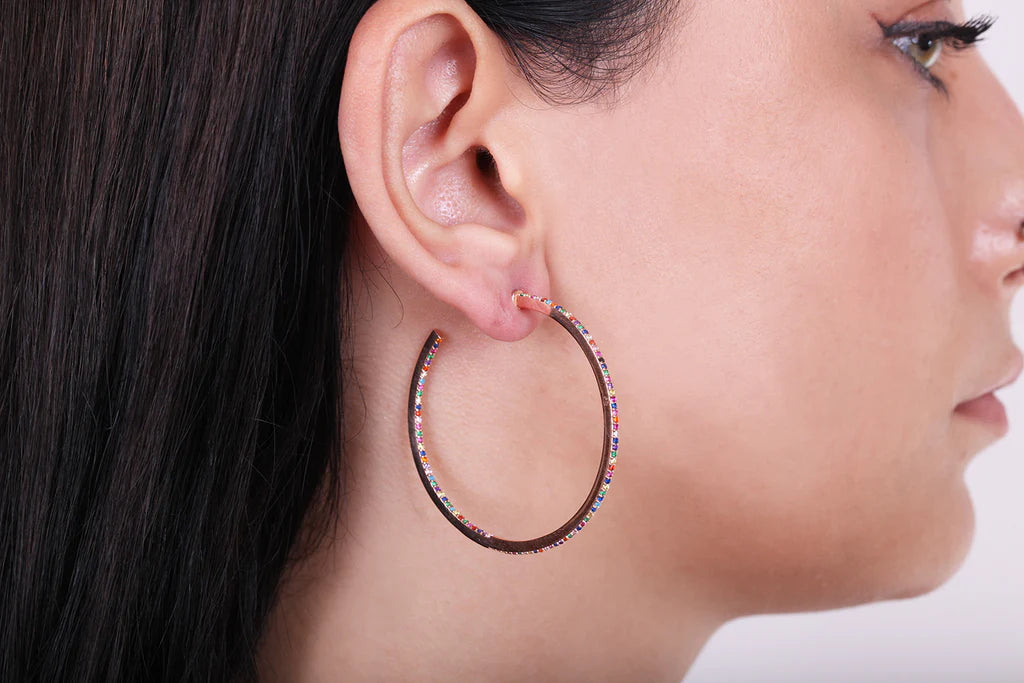 Colourful Hoop Earring 925 Sterling Silver
925 Sterling Silver Fashionable Xmeralda Jewellery
Jewellery Information
Plating 

18 CT

 

Gold Vermeil or Rhodium
Metal Sterling Silver
Type Handmade
Size-Stone Information
Jewellery Weight

7,55 gr



Jewellery Size

4,7 cm

Stone Type

 

Zirconia

Hallmark 925
"Elegant Hoop Earrings"
Introducing the Colourful Hoop Earrings, crafted from 925 sterling silver and featuring a colourful, eye-catching design. These hoops are perfect for adding a touch of elegance to any outfit and are versatile enough to be worn on any occasion.
"925 Sterling Silver"
Made of 925 sterling silver, these hoops are not only beautiful but also durable. Sterling silver is a high-quality metal that is known for its strength and resistance to tarnishing. These hoops are perfect for those with sensitive ears, as they are hypoallergenic.
"Colourful Design"
The colourful design of these hoop earrings features a variety of colours that are sure to complement any outfit. The colourful design also makes these earrings perfect for adding a pop of colour to any outfit. These hoops are perfect for those who love to stand out and make a statement with their jewellery.