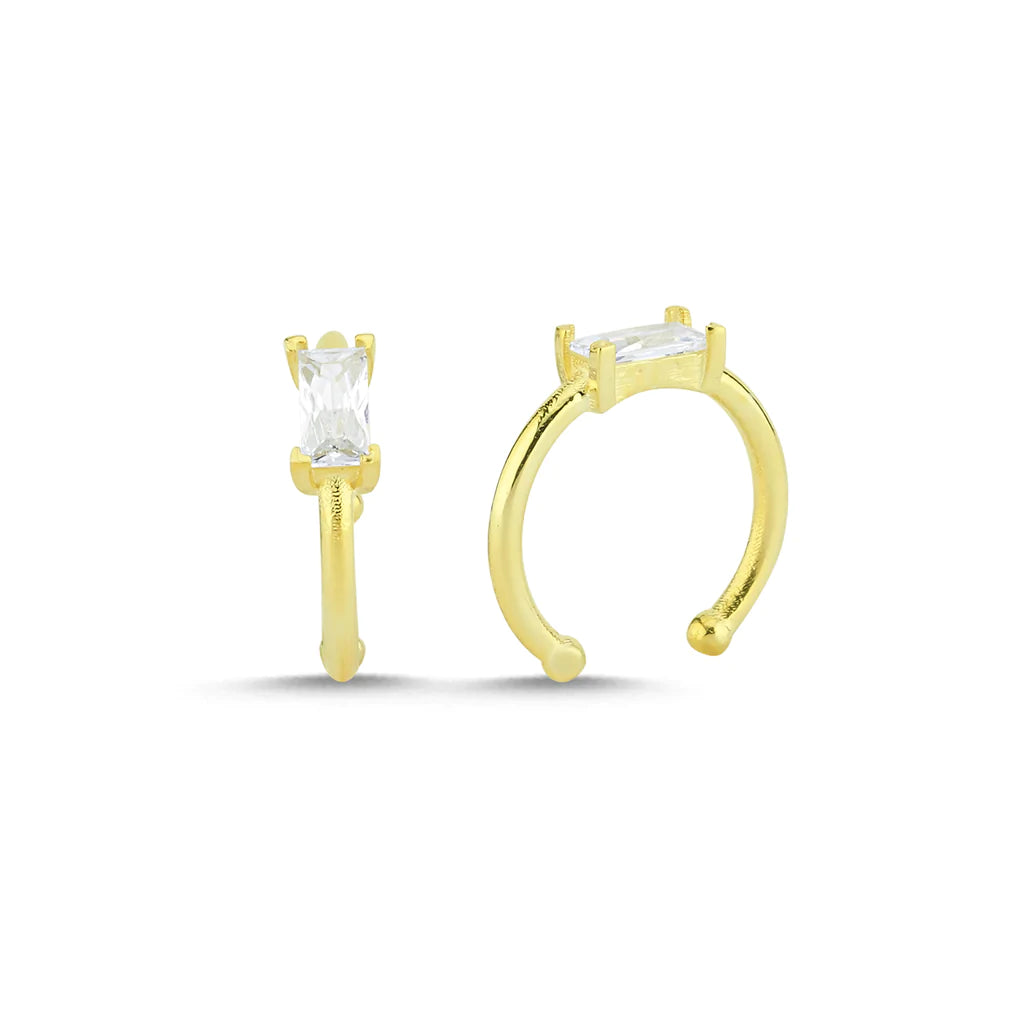 Baguette Stone Hoop Ear Cuff (Single)
925 Sterling Silver Gold or Rhodium Plated Xmeralda Jewellery
Jewellery Information
Plating 

18 CT

 

Gold Vermeil or Rhodium
Metal Sterling Silver
Type Handmade
Size-Stone Information
Jewellery Weight

0,60 gr



Jewellery Size

Diameter 1,30 cm

Stone Type

 

Zirconia

Hallmark 925
"Stand Out with Unique Design"
This Baguette Stone Hoop Ear Cuff features a unique and eye-catching design that is sure to turn heads. The sparkling baguette stones are expertly set in a sleek and modern hoop design that adds a touch of edginess to any outfit. Stand out from the crowd with this must-have accessory.
"Easy to Wear"
The hoop ear cuff is easy to wear, it does not require any piercings, simply slide it on to your ear and you are good to go. It's a great alternative to traditional earrings, and it's perfect for those who don't have piercings or want to experiment with a new style.
"High-Quality and Durable"
This ear cuff is made with only the highest-quality materials, ensuring that it will last for years to come. The band is crafted from durable, long-lasting metal, while the stones are carefully selected for their beauty and shine. You can wear it confidently and enjoy the compliments.