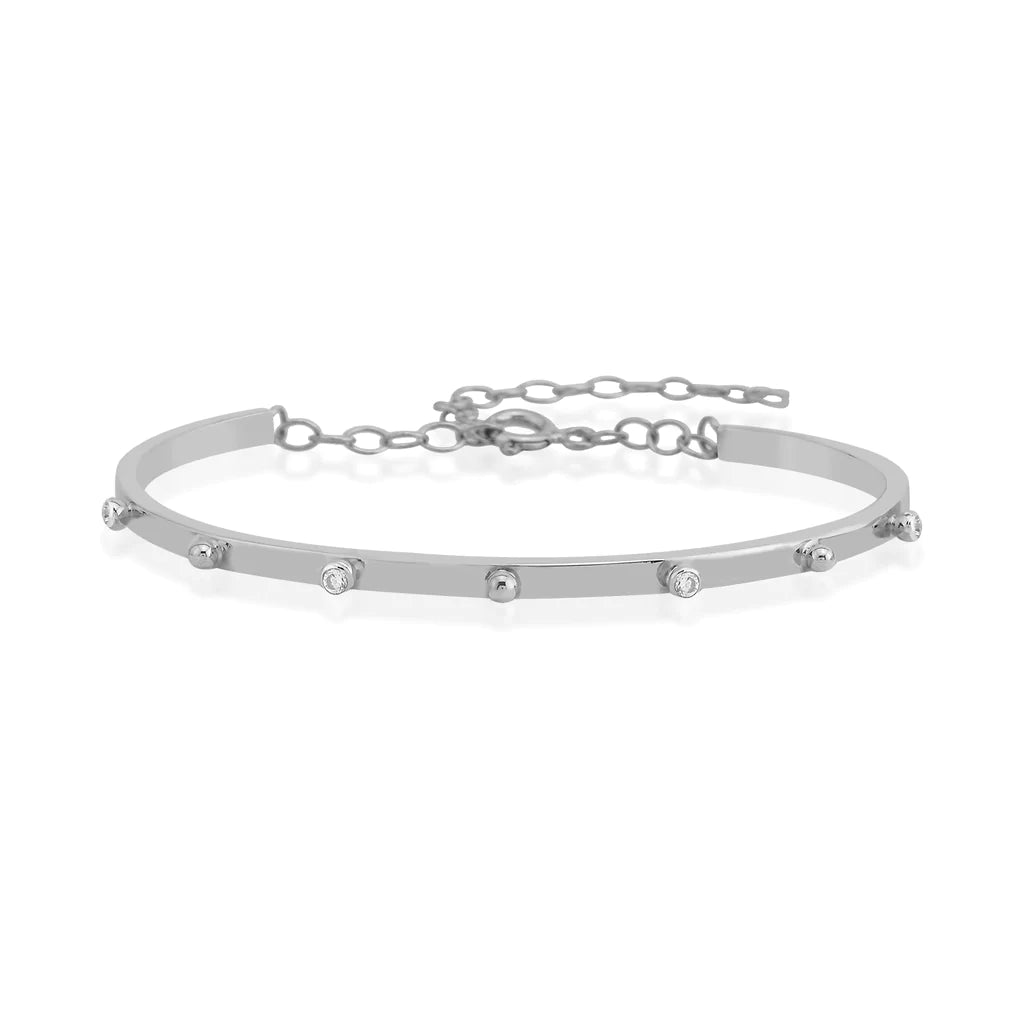 Adjustable Bangle Fashionable Bracelet
925 Sterling Silver Gold or Rhodium Plated Xmeralda Jewellery
Jewellery Information
Plating 

18 CT

 

Gold Vermeil or Rhodium
Metal Sterling Silver
Type Handmade
Size-Stone Information
Jewellery Weight

5.35 gr



Jewellery Size

6.20 cm

Stone Type

Cubic Zirconia

Hallmark 925
"Elegant and Versatile Design"
This adjustable bangle bracelet is the perfect accessory to elevate any outfit. Its sleek, minimalist design makes it versatile enough to wear with casual or formal attire, while the adjustable fit ensures a comfortable and secure wear.
"High-Quality Materials"
Made with premium materials, this bracelet is built to last. The bangle is crafted from durable stainless steel, while the adjustable chain is made from high-quality, tarnish-resistant gold plating. These materials ensure that the bracelet will retain its shine and beauty for years to come.
"Great Gift Idea"
Looking for a thoughtful and meaningful gift? This adjustable bangle bracelet is the perfect choice. Its elegant design and high-quality materials make it a timeless piece that will be cherished for years to come. Plus, the adjustable fit means that it will be a great fit for anyone.