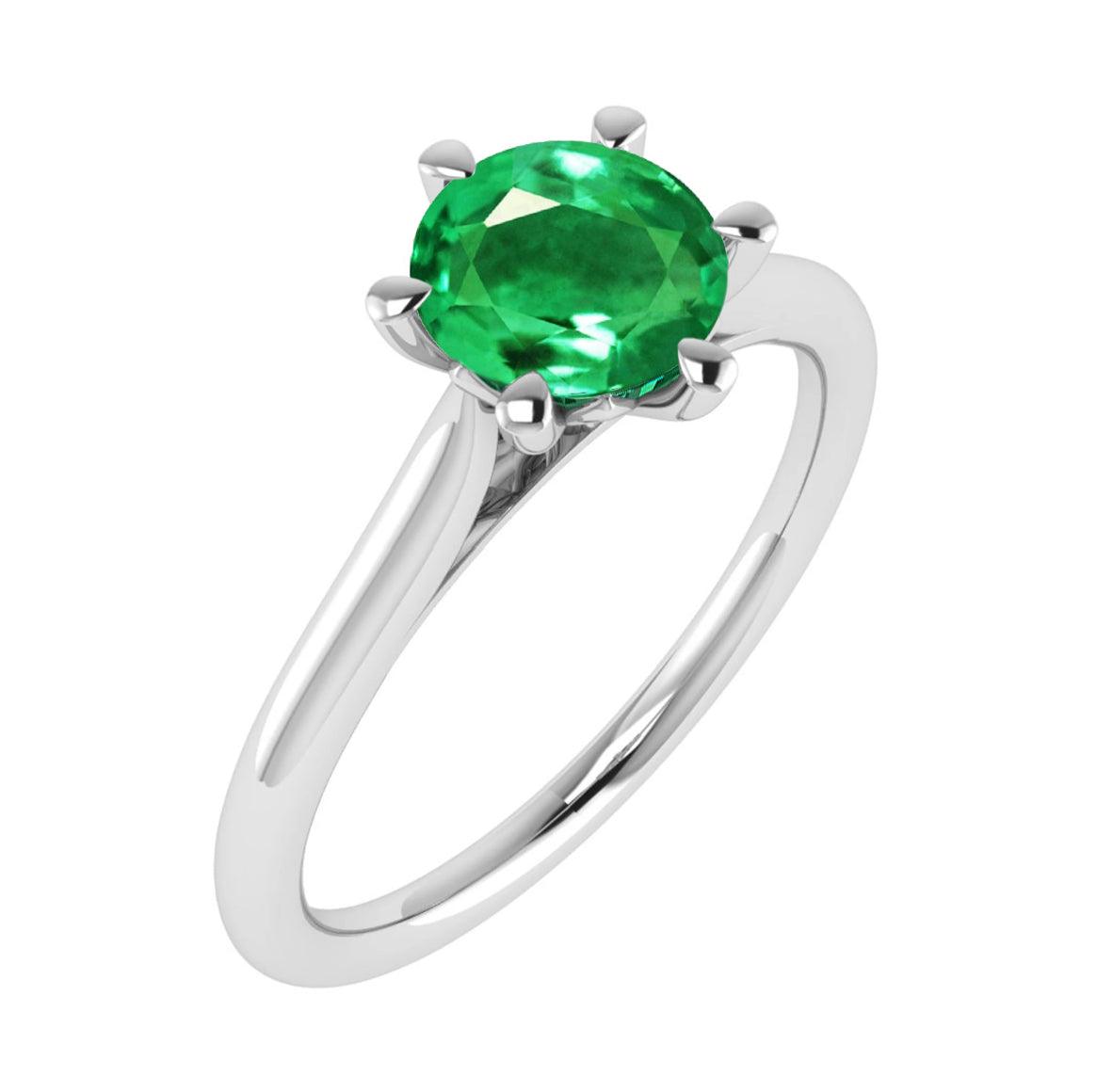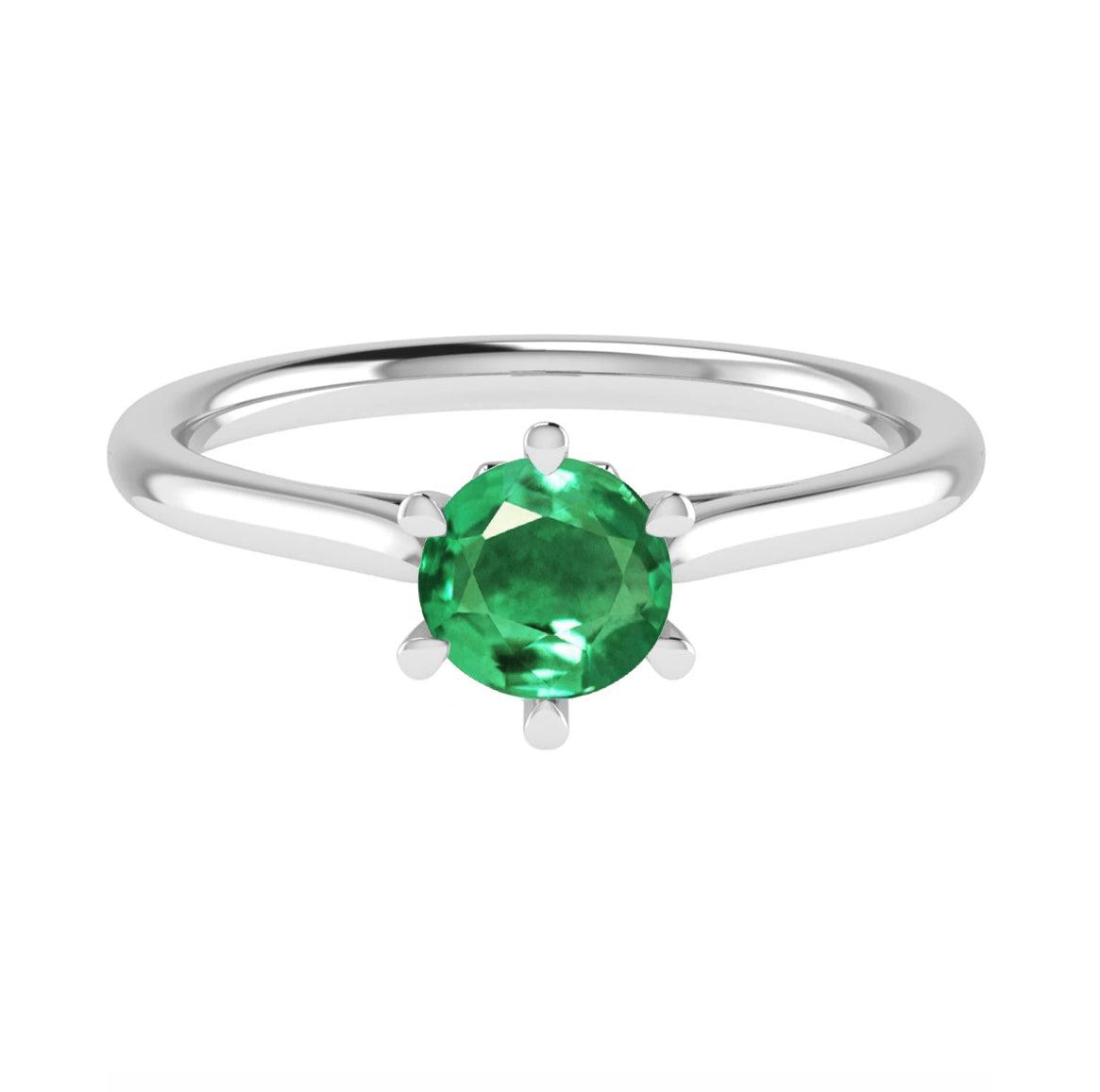 Six-Claw Solitaire Engagement Ring in 18k Gold
Beautifully classic, this solitaire engagement ring is crafted in 18k white gold with a six-claw design to highlight your centre emerald.
People believed emeralds could confer riches, power, and eloquence if worn as talismans. Purportedly, these gems also strengthened memory and sharpened wits. Its most valuable power was perhaps bestowing the ability to predict future events.