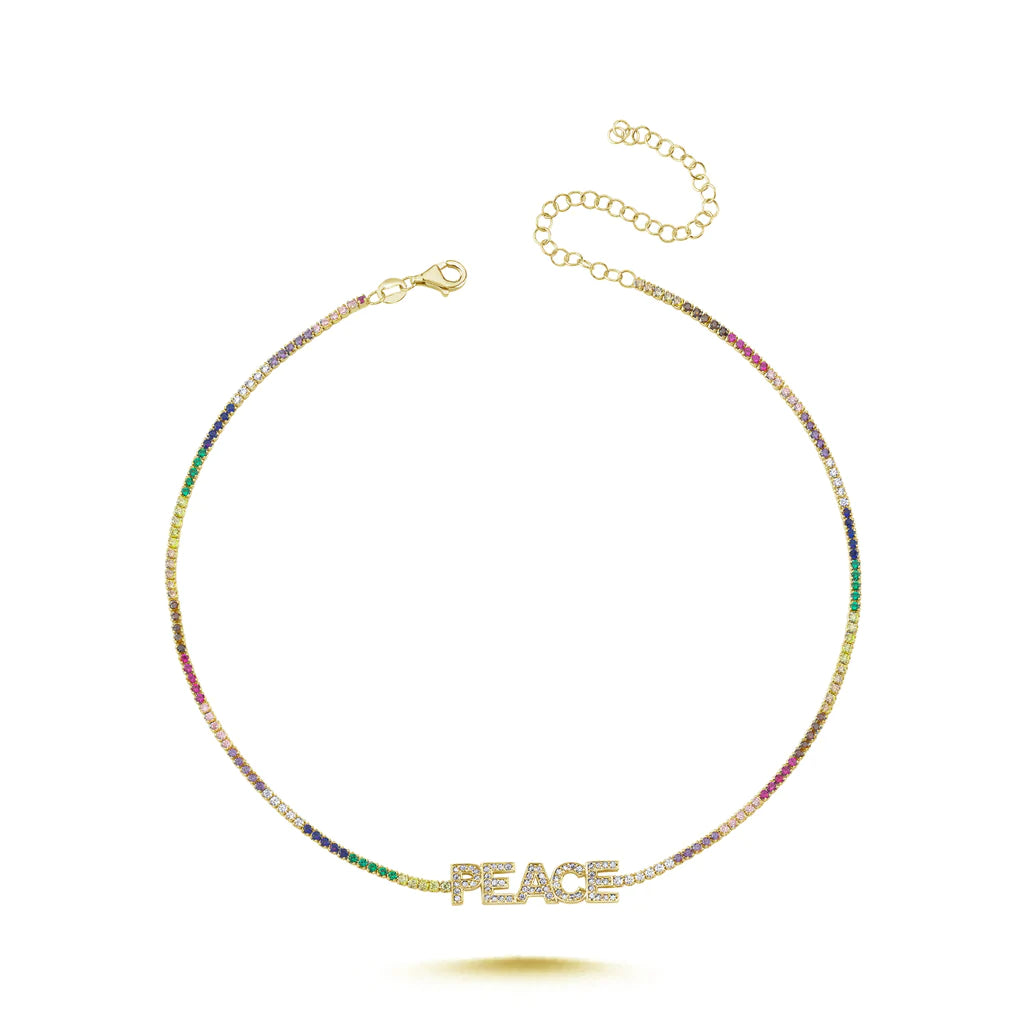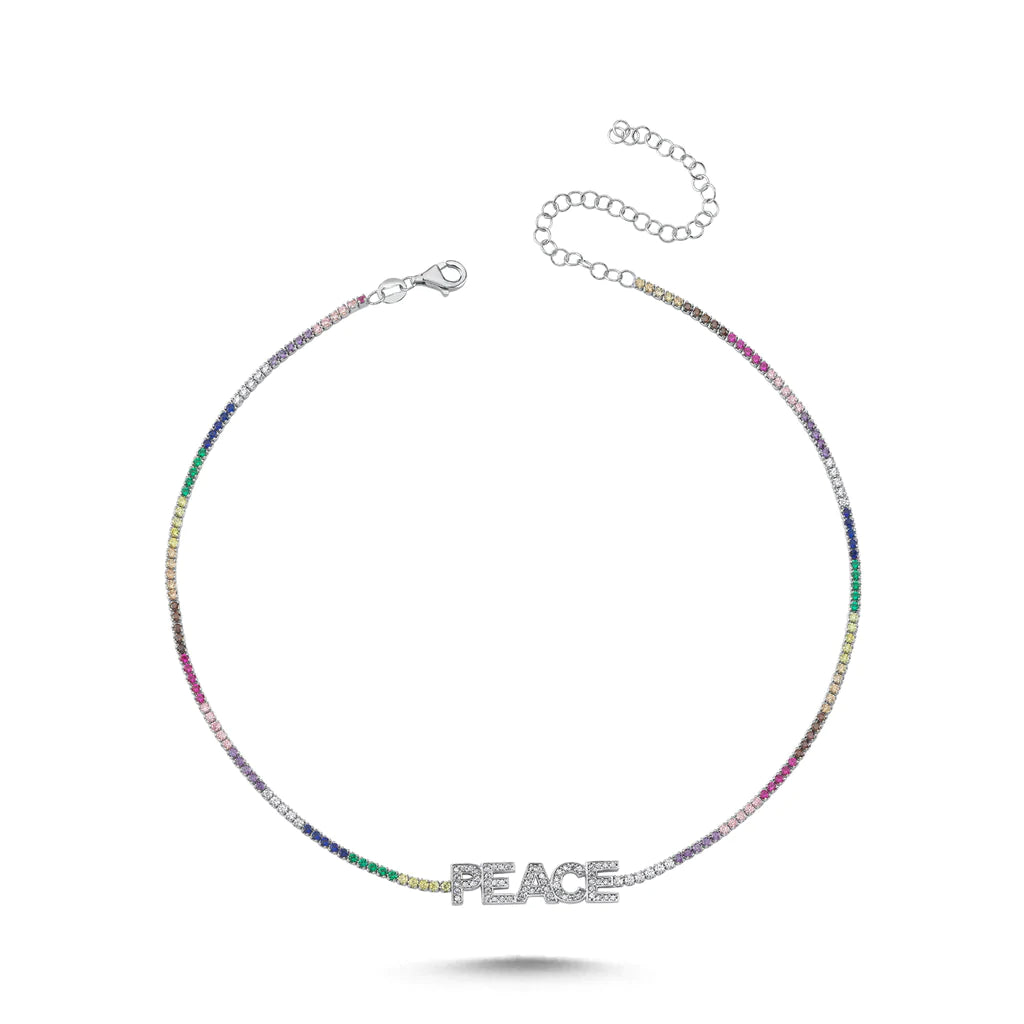 Colourful Tennis Peace Necklace
925 Sterling Silver Gold or Rhodium Plated Handcraft Xmeralda Jewellery
Jewellery Information
Plating 

18 CT

 

Gold Vermeil or Rhodium
Metal Sterling Silver
Type Handmade
Size-Stone Information
Jewellery Weight

6,07 gr



Chain Length

 

31+8 cm

Stone Type

 

Zirconia
Hallmark 925
"Peaceful and Colourful"
Introducing the Colourful Tennis Peace Necklace, featuring a peaceful and colourful design that is sure to bring a sense of tranquillity to any outfit. This necklace is perfect for those who love to make a statement with their jewellery and want to add a pop of colour to their outfit.
"High-Quality Materials"
Made with high-quality materials, this necklace is built to last. The colourful stones are securely set in a durable metal that is resistant to tarnishing and fading. This necklace is perfect for everyday wear or for special occasions.

"Adjustable Design"
The adjustable design of this necklace makes it suitable for a wide range of neck sizes. This ensures a comfortable fit for all, making this necklace a great gift option for friends and loved ones.