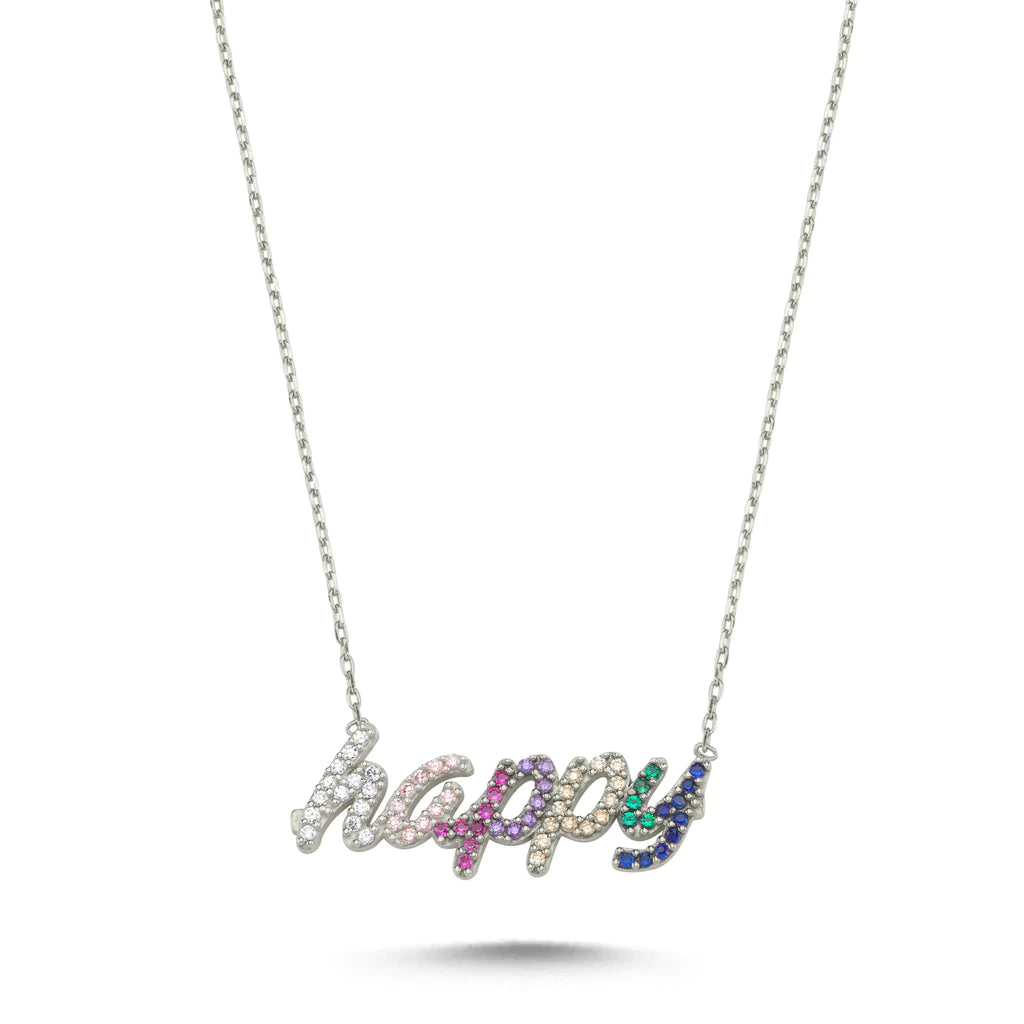 Colourful Happy Necklace
925 Sterling Silver Gold or Rhodium Plated Handcrafted Xmeralda Jewellery
Jewellery Information
Plating 

18 CT

 

Gold Vermeil or Rhodium
Metal Sterling Silver
Type Handmade
Size-Stone Information
Jewellery Weight

2,83 gr



Jewellery Size

Pendant 3 cm

Chain Length 

42+5 cm



Stone Type Zirconia
Hallmark 925
"Brighten Your Day"
Introducing the Colourful Happy Necklace, a piece of jewellery that is sure to brighten your day. This necklace features a colourful pendant in the shape of the word "happy" that adds a pop of colour and positive energy to any outfit. The combination of colours used in this necklace make it perfect for any season and any style.
"Adjustable Length"
Made with high-quality materials, the necklace features an adjustable length, allowing you to customize the fit to your liking. The chain is made of hypoallergenic metal, making it perfect for those with sensitive skin.
"A Symbol of Joy"
The word "happy" is a universal symbol of joy, this necklace makes the perfect gift for a loved one or as a treat for yourself. This necklace is versatile and can be worn on a daily basis or dressed up for a special occasion.