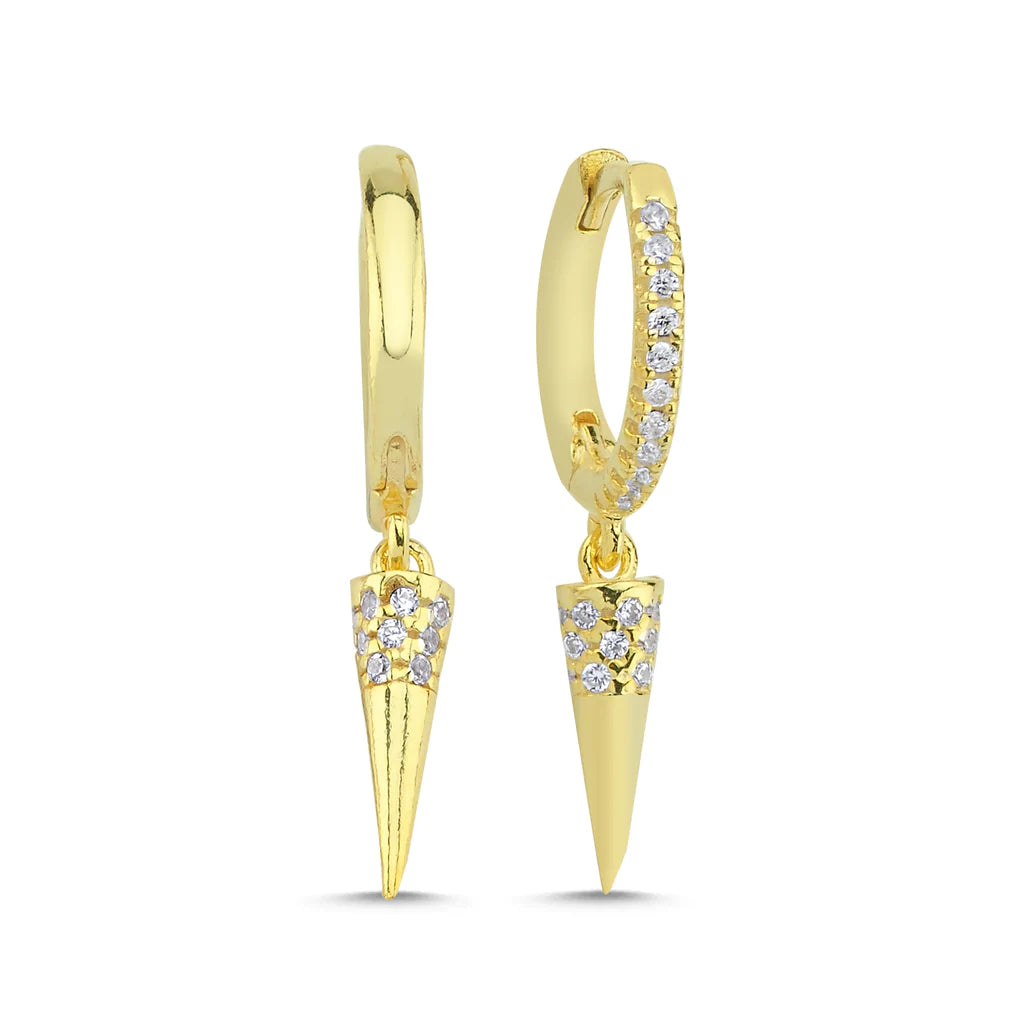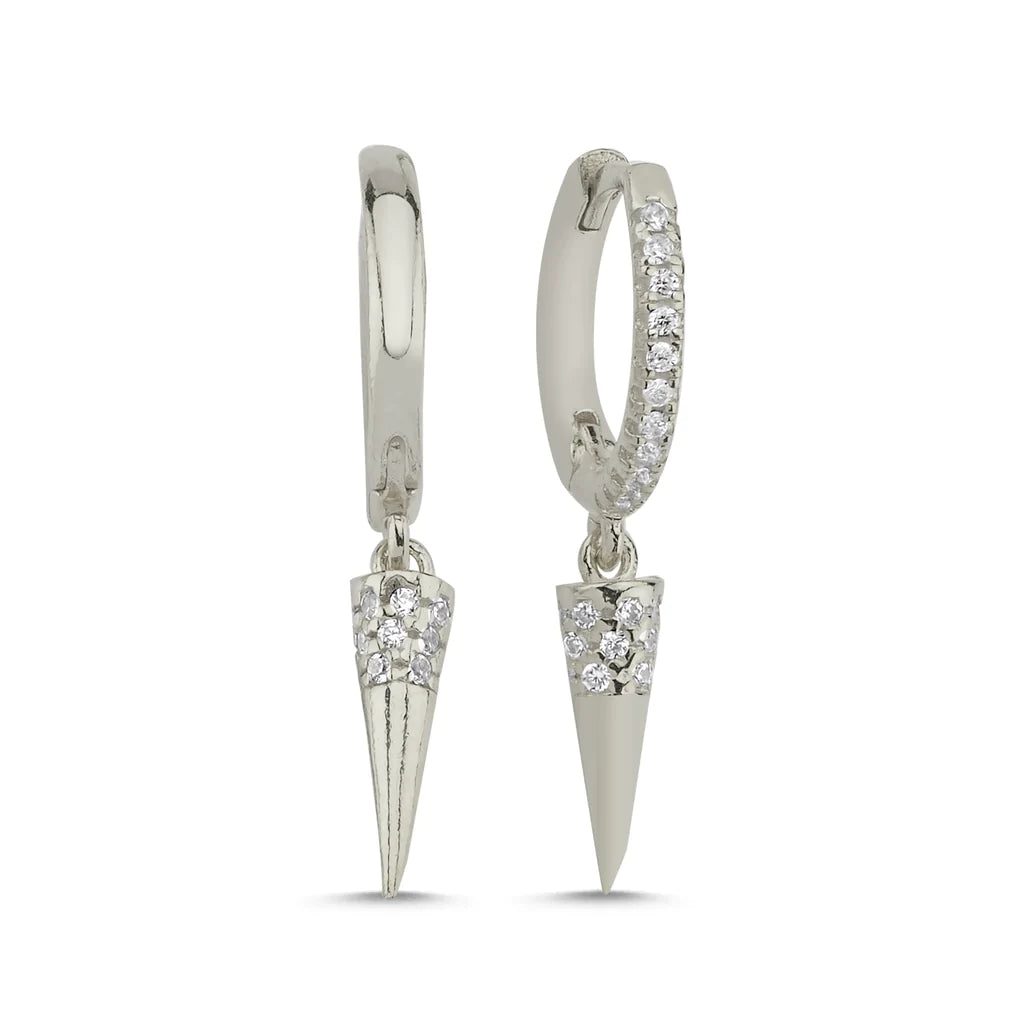 Bullet Hoop Earring
925 Sterling Silver Gold Plated Handcrafted Xmeralda Jewellery
Jewellery Information
Plating 

18 CT

 

Gold Vermeil or Rhodium
Metal Sterling Silver
Type Handmade
Size-Stone Information
Jewellery Weight

3,14 gr



Jewellery Size

Bullet 1,20 cm Hoop 1,40 cm

Stone Type

 

Zirconia

Hallmark 925
''Stylish Bullet Hoop Earring''
Make a fashion statement with these stylish bullet hoop earrings. These earrings are designed to be comfortable and easy to wear, making them perfect for everyday use. The bullet shape adds a unique and edgy twist to the classic hoop earring design.
''Durable and Long-lasting''
These earrings are made with high-quality materials that are built to last. The bullet-shaped pendants are made of sturdy metal and the hoops are made of durable stainless steel. These earrings will withstand daily wear and tear.
''Versatile Design''
These bullet hoop earrings are versatile and can be worn with any outfit. Whether you're dressed up or down, these earrings will add a touch of edge to your look. They are also perfect for layering with other earrings for a more eclectic style.
''Great Gift Idea''
These bullet hoop earrings make a great gift for any fashion-forward friend or family member. They come in a beautiful velvet pouch, making them perfect for gifting.